The day in the celebration of women in computing started with a  wonderful news: Malala Yousafzai getting the Nobel Peace Price, the youngest to receive one. She is strong advocator of women empowerment through education and so is the Grace Hopper Conference, which actively supports and encourage aspirations of women yearning to impact the world through technology. For the first time at GHC, there was a Film Festival which showcased the struggle of girls in developing countries, the importance of dreaming big and a documentary on Anita Borg.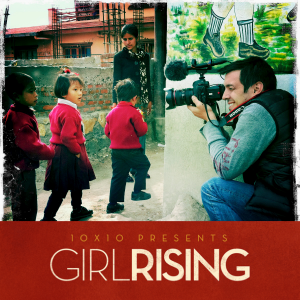 Girl Rising is story of several girls from developing countries who are struggling against cultural and social barriers to get education. The stories are truly inspirational and one of the message in the movie really invigorated me because I have always followed it throughout my life : "If you try to stop me, I will even try harder". Girl Rising has now become a global campaign to educate girls and alleviate poverty. You can support this nobel cause by donating here: http://girlrising.com/donate
The documentary on Anita Borg gave an eye opening account of her life as a computer scientist and her never ending enthusiasm to bring women together and celebrate their success. She would always dream big and visualize her dreams being a reality (and also relish); and work very hard  to accomplish them. The video features some people who worked with Anita Borg closely like Telle Whitney (present CEO of Anita Borg Institute), Maria Klawe (President, Harvey Mudd College) and some others who give account of Anita Borg and her vision to create an environment where women can share the issues they face in the male dominated tech industry and support each other in the process. She gave shape to the present concept of Grace Hopper Celebration. One particularly interesting thing about Anita Borg was that she really like dressing up for dance parties and this is why I think GHC has a great dance party at the end of the conference where 8000 women dance together in a technical conference!!! I feel extremely fortunate to be a Grace Hopper Scholar to have this life changing experience and aspiring to be an agent for change through technology.